WELCOME TO MASSIS WEEKLY'S WEB SITE
Massis Weekly Vol 43 Issue 46 updated December 9, 2023.

Read more..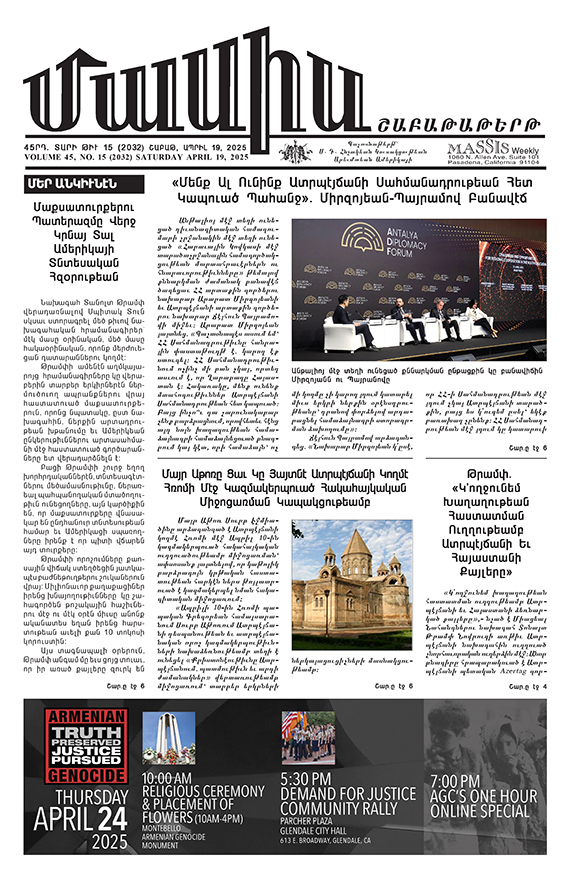 Massis Weekly is an official publication of the Social Democratic Hunchakian Party of the Western Region of the United States of America.
Established in 1981 in Los Angeles, Ca. In 1994 it became the first Armenian newspaper with a web site on the Internet.
The paper is published in 20 pages with an Armenian and English sections. Goes to print every Wednesday evening. It is dedicated to cover views, news and information from Armenia and diaspora.
Online version of the newspaper is published weekly in Adobe Acrobat PDF format, and is available for viewing online.
Our extensive archive section includes previous issues available for online viewing
ADVERTISE WITH US
Promote and market your business with Massis Weekly, local or international.
Read more..